You guys ROCKED it this week! I am in love with so many of your projects! Check out a few of my favourites: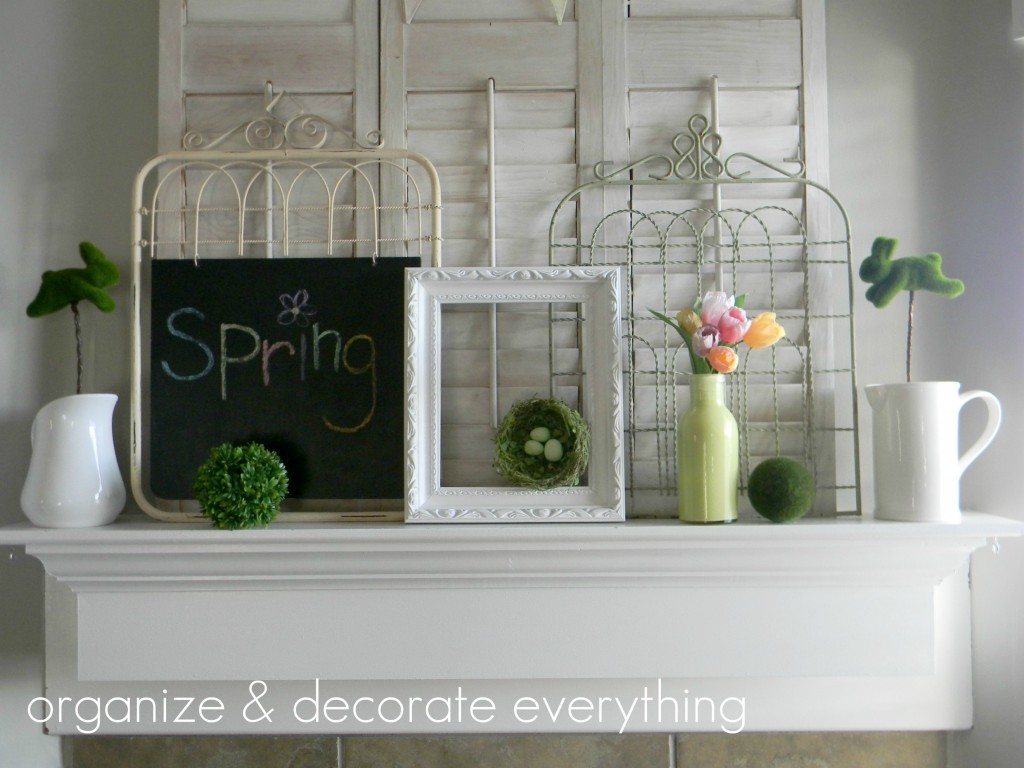 Organize & Decorate Everything's spring mantel is so pretty!
I love everything chalkboard and these eggs are no exception. Way to go Aimee!
Fairfield House's Gardener's Mantel is FAB! Look at all that outdoor spring goodness!!
Check out my online friend Duane's HUGE sideboard! Inventive!
Got an old door knob? Need a picture holder? Check it out!
I can't wait to see what you have this week! Party will go up tomorrow!
We're Dean and Shannon, a Canadian couple living in the suburbs just outside Toronto with our three homeschooled kids (and the kids' beloved old dog). As a lover of pretty things (Shannon) and a handyman (Dean), we love to show you how to create a HOME wherever you live! We share our thrifty design finds and
affordable DIY projects
on our blog
AKA Design
. Visit us often for
the occasional recipe
and even
blogging tips
. We'd love to
feature your home
too!